2018 Summer Quests
– Festival Tour – A magical adventure into community, music, dancing, and the arts –
– Wild Creativity: Unplugged – An eight day, creative sabbatical in the wild's of nature –
– Permaculture Unearthed Tour – An epic journey to multiple permaculture sites around Alberta –
---
2019 Summer Quests
– The Great Snowball – A multi-month, cross Canada adventure exploring The Great Trail and connecting communities as we create a summer snowball of change.
---
Read on for a quick summary of our last two years of adventures!
After a successful mechanical start-up repair during the spring of 2016, we brought the bus from Fernie to Calgary to begin work on the conversion.
During May and June of 2016 we stripped, cleaned, and began rebuilding the interior of the bus. The fuel conversion was also done so the bus can run off of waste vegetable oil from restaurants. Many hands came out to help and we hosted a day long painting party for the exterior. All of the preparation and work paid off when the bus was ready to roll with seating for the summer circuit of adventures. Check out a short time lapse video of the floor rebuild here.
During 2016's summer months, the bus traveled to a number of music festivals, including Inshala, Astral Harvest, Bass Coast, Motion Notion, Shambhala, Sangha, and FozzyFest. We provided the welcoming sanctuary space known as "Camp Heart On" to many campers and festival goers who got to experience the magic of community. The bus also provided transportation for camping trips and sustainable living field trips to an Earthship and permaculture sites in Southern Alberta.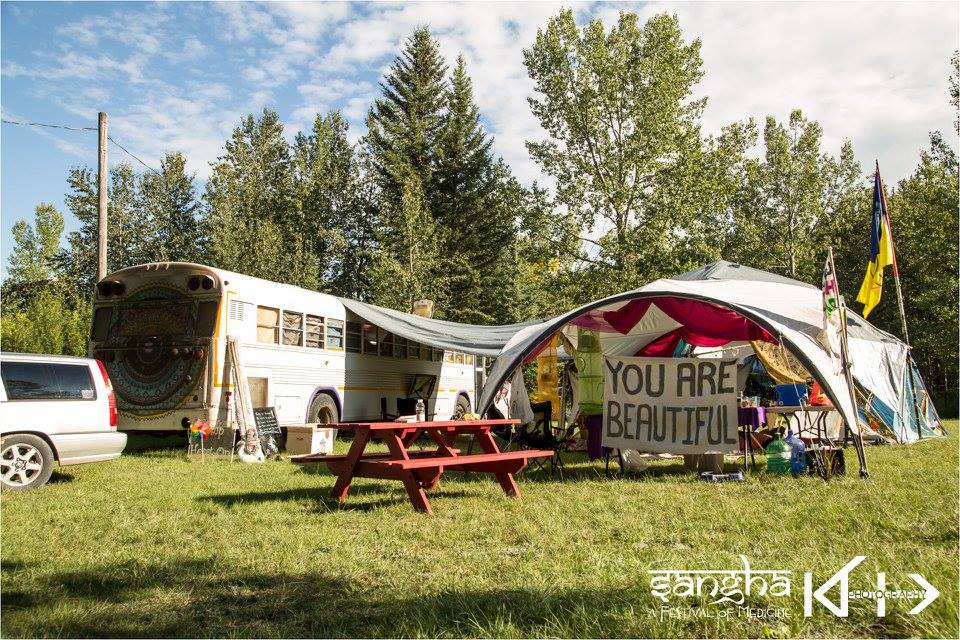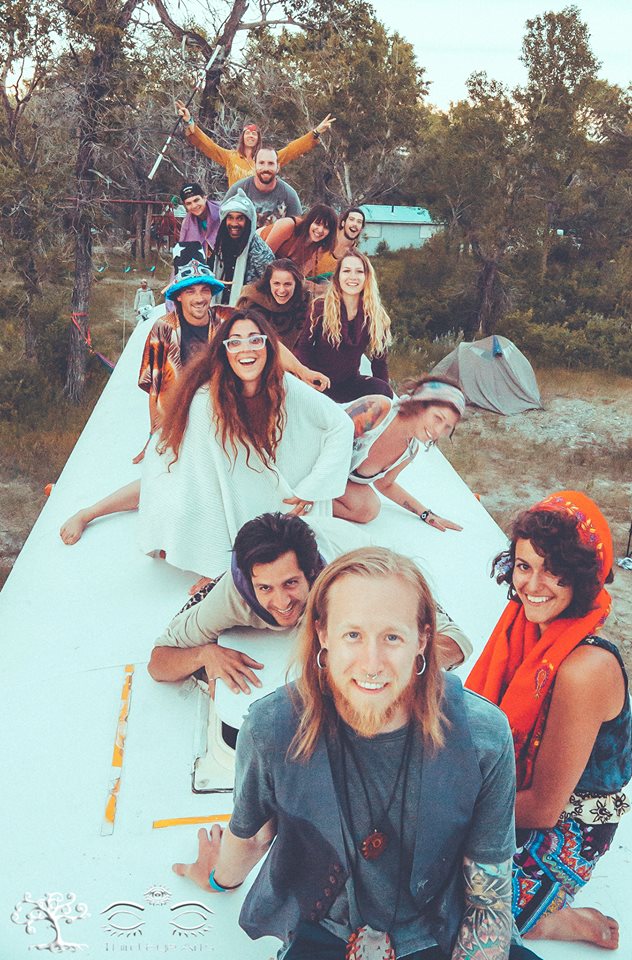 The winter months of 2016's end and 2017's beginning saw a lot of interior building done on the bus. Despite the cold temperatures (and with the help of a couple space heaters) we were able to install the back bedroom (honeymoon suite), bunk beds, bathroom, and some of the kitchen. This made for an even more comfortable tour during the summer of 2017 as we adventured to seven music festivals, a houseboating trip, and an expedition to rural Saskatchewan to learn about harvesting hemp. It was a magically successful second tour season with every trip at full capacity! The love and sense of adventure was shared with many and we are looking forward to what's in the mix for 2018.
---